In addition to strong competencies in design, tooling & prototyping, and a rigorous new product introduction approach, Coventry Metalcraft is proud to deliver a breadth of engineering and technological capabilities. At every point, beginning with the design concepts, through to production, Coventry Metalcraft works closely with its customers.
Coventry Metalcraft has the ability to stamp parts on a vehicle, in either steel or aluminium, any cold-formed sheet metal component from the smallest bracket to the largest skin panels. We have more than 30 years of experience in aluminium stamping production.
We have mechanical and hydraulic presses alongside highly skilled artisans for welding, polishing and paint processes. This enables us to manufacture over 100,000 parts and assemblies a year.
To supplement stamping, we have CNC machining, toolmaking, Laser cutting [2 and 5 axis] as well as surface finishing through trusted local suppliers.
We have the capacity to manufacture a wide variety of products, from basic manual assemblies to complex high-level modules, either in steel or aluminium.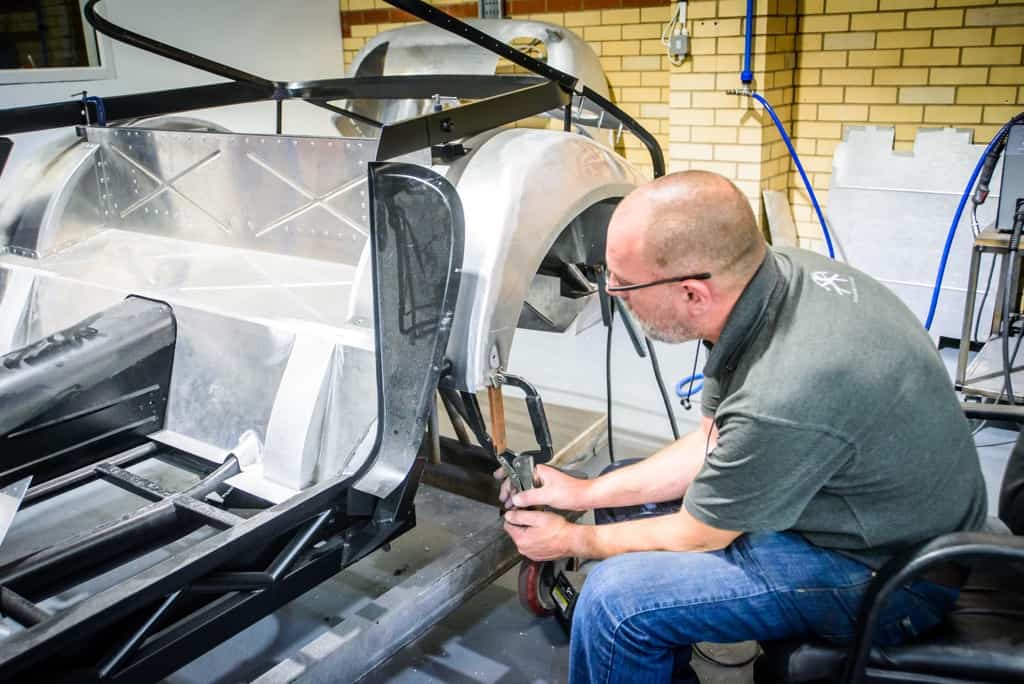 Our quality systems and metrology department ensure that the customer is protected. Full ISIR, PPAP and FAIR's are produced as requested.
ISO 9001-2015 and Cyber Essentials Accredited
Forecast to achieve AS9100 Rev D by QTR 3 2021
Please call or email the team to discuss your new brief.
We're always open to new challenges and are constatntly pushing the craft and technology
aspects of our business as far as we're able!